Student Stories: Study Abroad
We interviewed two of our anthropology students about their experience studying abroad. Interested in studying abroad? Read these interviews to gain a better understanding of the amazing global opportunities available to you!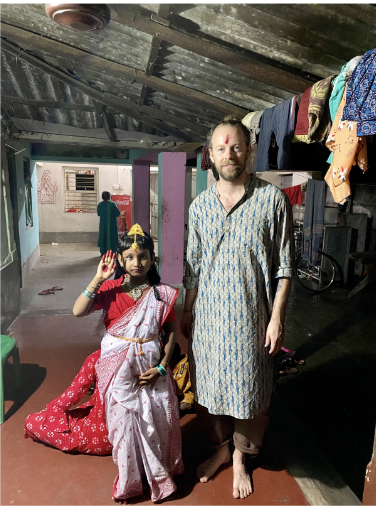 Brent Horning
Brent is a 4th year older reentry anthropology student with a background in holistic health (yoga meditation massage therapy and addiction counseling). They are informed by the body mind connection and an advocate for somatic anthropology. Their studies at UCSC are centered around cultural anthropology, specifically spiritual traditions of India. 
Where did you study abroad, and how long were you there? What kind of research were you doing while you were abroad? 
I studied abroad in West Bengal, India at the American Institute of Indian Studies in Kolkata. I was in India for six months; the first two months were focused on a Bangla Language Scholarship sponsored by the US Department of State Critical Language Scholarship, and the last four months were independent ethnographic fieldwork for my thesis research about Durga Puja. 
What motivated you to study abroad, and how did you choose your destination?
A big part of why I returned to higher education was to study the cultures of India deeper, so India was my natural first choice for study abroad. There were no built in programs at UCSC in India so I created my own!
What was the most challenging aspect of studying abroad, and how did you overcome it?
Because of my positionality as a white American male, I was very conscious about my impact on others and how I responded to strangers' inquiries. In my thesis, this complex dynamic was a primary theoretical lens through which I examined idealization of westernization and my own taken for granted assumptions and lingering orientalism. Beginning to coexist with this meant relentless self interrogation!
How did your experience abroad compare to your expectations?
It was more overwhelming in some ways, such as the intensity of all the sights, sounds, and smells. But luckily, even though I had anticipated getting food poisoning, I did not! 
How did your study abroad experience inform your understanding of anthropology as a discipline?
It gave me extensive practical application of examining and understanding privileged positionality in environments where I was the minority. I learned how to be spontaneous and resourceful with field notes, audio recordings, and photo documentation. 
Did you participate in any cultural activities or events while abroad? If so, which ones were the most memorable to you, and why?
Yes, quite a lot! Particularly, religious and cultural celebrations of the goddess worshiping festival called Durga Puja. Participating in "pandal hopping" which is visiting the many temporary outdoor neighborhood goddess shrines. I attended religious ceremonies such as a goat beheading and a baul folk music retreat at an ashram. The most memorable was the Kali Bisarjen, which is the ritual immersion of the goddess statues which concludes the ritual cycle. In this part of Kolkata, Princep Ghat, there are stairs leading to the Ganga River where hundreds of the sacred statues are immersed. Over the course of several hours, hundreds of statues were unloaded from trucks and carried by groups of mostly men into the river in an often chaotic and exuberant celebration. The joy and enthusiasm was palpable; it was an exhilarating celebration! 
How did you navigate cultural differences and language barriers while abroad?
Navigating these situations was interesting and educational. I began my six months with two months of a hardcore language immersion so I had a head start with learning the language so I could communicate some basic things, but often needed help with translation for a longer conversation. Many people speak English there which was helpful.
How has your study abroad experience impacted your academic or professional goals?
It's been a priceless asset in helping me accomplish my goal of writing an original thesis. After a lot of hard work, rewriting, and consulting, my thesis received the Dean's Award for Undergraduate Research and the Jeremy Demian Marx Award for Cultural Anthropology. This had led to academic conference speaking engagements at the Society of Anthropology for Religion Conference in May and several anthropology conferences in India later this year. I anticipate this will be supportive in my PhD applications as well. On campus I was able to display my ethnographic photos in an exhibit at the Ethnographic Library and present my research at the Digital Scholarship Symposium. Studying or researching abroad is a sure way to open many new doors.
What advice would you give to other anthropology students who are considering studying abroad?
I can't recommend it highly enough! You may need to think outside the box, particularly if you want to go to a country where there are no built in academic programs or if the program gets canceled. But with all the resources we have at UCSC (Global Learning Department, professors office hours, college advising, and more), you can create your own program that works for you! It may require a little more critical thinking and problem solving but these are invaluable skills required for success in the workforce.
Is there anything else you would like to share about your study abroad experience?
The two scholarships that financed my study abroad are both housed under the US Department of State. The first is the Critical Language Scholarship (CLS), which fully funds and organizes summer language immersions annually. The Benjamin A. Gilman Scholarship is also for studying or research abroad but it doesn't offer the curated experience that CLS does. They will give you a lump sum of money to fund research or study abroad which may include additional funds for critical language study if you qualify. Both of these are not offered through UCSC directly, but the Global Learning Department can help you prepare your applications for them. Language study and/or study abroad will give you a huge boost in anthropology whether that's graduate school or the workforce. Learning a language really increases your chances of employment and writing a thesis based on original research is a huge asset for graduate school applications. Go outside your comfort zone and have fun!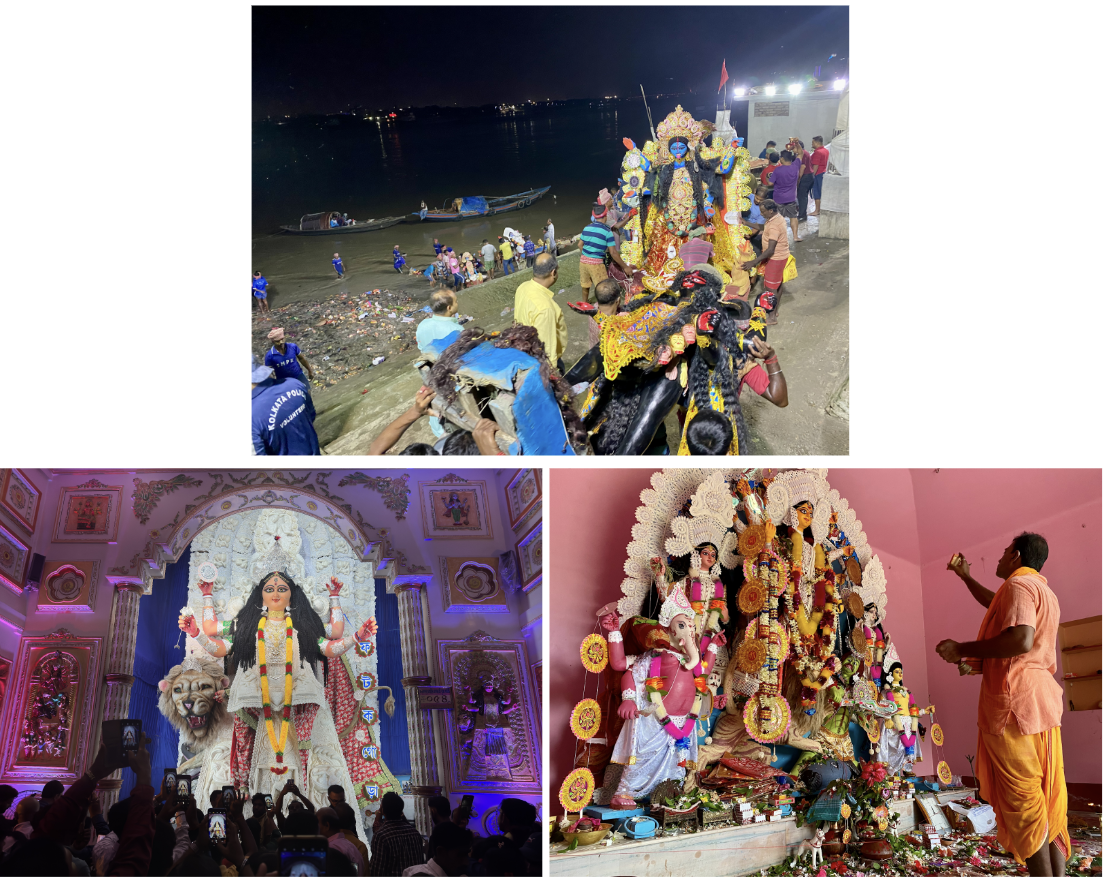 Thank you to Zoe Shmidt, Peer Advisor in the Anthropology Department, for interviewing Brent about their study abroad experiences. 
Thank you to Brent for taking the time to share their global learning story with us! Brent was also the recipient of the 2023 Jeremy Demian Marx Award for Cultural Anthropology.