Get to Know Our Anthropology Student Groups!
Anthropology Student Organization: Integrated Anthropology Association (IAA)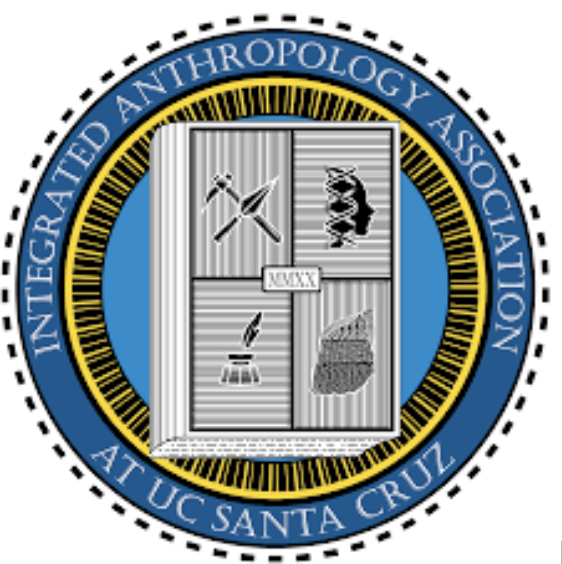 What is IAA?
Integrated Anthropology Association (IAA) is a space for students, regardless of their major, to explore the anthropology division and its subfields while allowing them to become comfortable and feel included during ongoing group activities. In addition to this, the IAA group also strives to provide major guidance to incoming and continuing students by having presentations, showing how one might apply for graduate school or be part of a volunteer group that will further enrich students' learning experience. IAA also invites guest speakers who are currently grad students to give presentations/talks about their own journey on becoming a fellow graduate student.
IAA's Accomplishments & Future Goals 
Since first being established, IAA has attempted to host consistent weekly meetings every Wednesday or even have casual hang outs to discuss many of the Anthropology courses that are offered here at UC Santa Cruz. In addition to this, IAA has been known for having field trips students can be a part of, such as attending trips to museums and even recently IAA did a work day with the Amah Mutsun tribal band at Pie Ranch where members got to know each other better while giving back.
Although IAA has accomplished many things since first being established, that doesn't mean they don't have any future goals that will continue to enrich students' educational lives. In fact, some of IAA 's future goals include to expand their community base even further by posting more flyers that would allow students to know about anthropology and its subfields. Not only that, but IAA plans to potentially hold a mixer during the beginning of fall quarter to incorporate more students and allow them to know more about anthropology and its many exciting classes!
Benefits of Being Part of IAA
IAA has been a great source of information to students that either just want to know more about anthropology or want a guiding point on creating great experiences and memories. By joining IAA students will have the opportunity to make enriching connections with other anthropology students as well as with many of the anthropology professors by learning about them and their research contributions to the wide field of anthropology.
Ways to Stay Up-to-Date on IAA's Activities!
If this sounds like something you would like to be a part of and would like more information, here are some of the places you can go to see all of IAA's activities and exciting adventures!
Instagram: @IAAsantacruz
Discord: https://discord.gg/ddUNs3WF
Linktr.ee: linktr.ee/iaasantacruz
Facebook: https://www.facebook.com/profile.php?id=100068737641755&ref=py_c
As well as Anthro dinner groups which will be announced in advance!
By Irving Resendiz Perez. Irving is a Peer Advisor with the Department of Anthropology.