Get to Know Our Anthropology Student Groups!
Anthropology Student Organization: Minorities in Anthropology (MIA)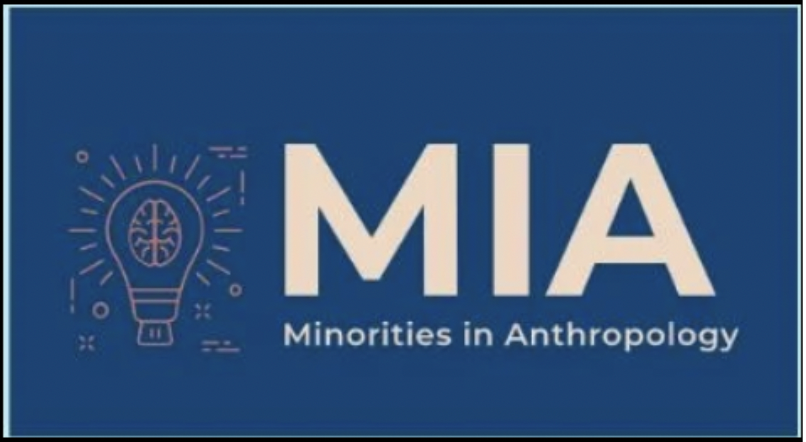 What is MIA?
At UCSC you will find a wide variety of clubs and organizations that a student can be a part of. Here we are highlighting one of the many amazing groups that is held by students and for students known as Minorities in Anthropology, or for short, MIA. MIA is proud to represent minorities of all varieties and are proud allies on uplifting underrepresented communities along with sharing passions and resources that anthropology has to offer. In other words, MIA is a group of students who are majoring or minoring in Anthropology, who collaborate together to work for more representation of historically underrepresented scholars. They welcome students from other disciplines and non-minority-identified ally-members.
MIA's Accomplishments & Future Goals 
MIA was first established in 2018 by a fellow UCSC Slug and since then this group has grown in members and has accomplished many goals they had set out. Since first being established, MIA has hosted many different types of events, from guest speakers, movie nights, to even just giving powerpoint presentations on the different subfields of anthropology to better help minorities find their passion. In addition to this, MIA is a proud member of hosting the annual Anthropology Day student panel which is held on February 16th of every year.
As MIA continues to grow they want future and current slugs to know some of the many goals they have planned for the following years. Some of these goals include the ongoing somatic anthropology meetings, exciting ethnographic film nights where students can come hang out and watch films from different cultures they find interesting. They also plan on expanding their student outreach by creating a broader cross section of students who may or may not be anthropology majors. Overall MIA's top goal is to create a collaborative and supportive community that helps underrepresented students navigate the world of Anthropology and encourage them during their studies.
Benefits of Being Part of MIA
 By joining MIA, current and future slugs will be given the opportunity to elevate their experience at UC Santa Cruz in the following ways:
Engaging in a community that has excellent resource knowledge

Being provided with support and resources such as thesis development, career opportunities field work, study abroad, scholarship, lab opportunities, and clarifying any anthropology uncertainties students may have

Engaging in biweekly meet-ups to talk and communicate about self check-ins and writing together, being part of meditations and anything that the MIA community needs that week

There is no formal hierarchy, which means that everyone has a chance to voice their opinions and ask any questions, which includes the flexibility for everyone to talk about the different subfields of anthropology

Potentially focus on each individual subfield of anthropology in biweekly meetings with an open questionnaire

Expand on the career path and help students define where they want to go after graduation by helping people find their passions and their unique anthropological niche

Directing to different resources such as STARS, Disability Resource Center, Writing resources, etc.

Have guest speakers come and talk about what they do or have done since graduating or even possibly have TA's that are interested in giving presentations

Learn information on when to start preparing for graduate school

Be a part of fun and exciting field trips to have a breather from everyday school work!
Ways to Stay Up-to-Date on MIA's Activities!
If this sounds like something you would like to be a part of and would like more information, here are some of the places you can go to see all of MIA's activities and exciting adventures!
MIA's Website: https://www.ucscmia.com/
Instagram: @ ucsc_mia
Twitter: @ mia_ucsc
By Irving Resendiz Perez. Irving is a Peer Advisor with the Department of Anthropology.