Archaeology and Biological Anthropology Labs
---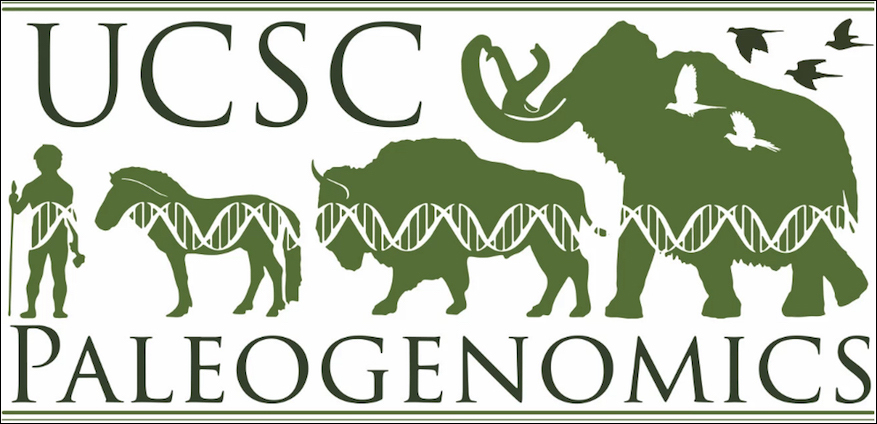 The UCSC Human Paleogenomics Lab is a subsection of the UCSC Paleogenomics Labs and is also part of the UCSC Genomics Institute. The UCSC Human Paleogenomics Lab looks at the twin forces of culture and biology in shaping human genomic diversity, demography and health. This lab is especially interested in the anthropocene period of the last 10,000 years or so, examining how modern-day humans' genetic variability has arisen from niche construction and the co-evolution of genes and culture.
---

PI: Tsim Schneider
The Laboratory for the Study of California Pasts (California Pasts Lab) facilitates student and faculty research investigating the prehistory and history of California, with special emphasis on collaborative and community-based scholarship addressing Indigenous-colonial encounters in Central California. Current research associated with the lab includes the study of San Francisco Bay shellmounds, an archaeological and historical study of Indigenous laborers at a mid-century trading post at Tomales Bay, and the re-analysis of archaeological materials previously collected from Mission Santa Cruz.
---

PI: Vicky M. Oelze
The research focus of this lab is twofold: First, the ecology of African great apes and their habitats; second, the subsistence strategies and movements of prehistoric human populations. The lab primarily uses minimal or non-invasive molecular tools to reconstruct diets and mobility in these human and non-human primates. Direct observations and remote sensing are also used to study primate behavior in the wild, along with tree climbing for arboreal sample collection. The lab is primarily set up for sample processing and preparation for isotope analyses, but also has space for other wet-chemical applications and microscopy.
---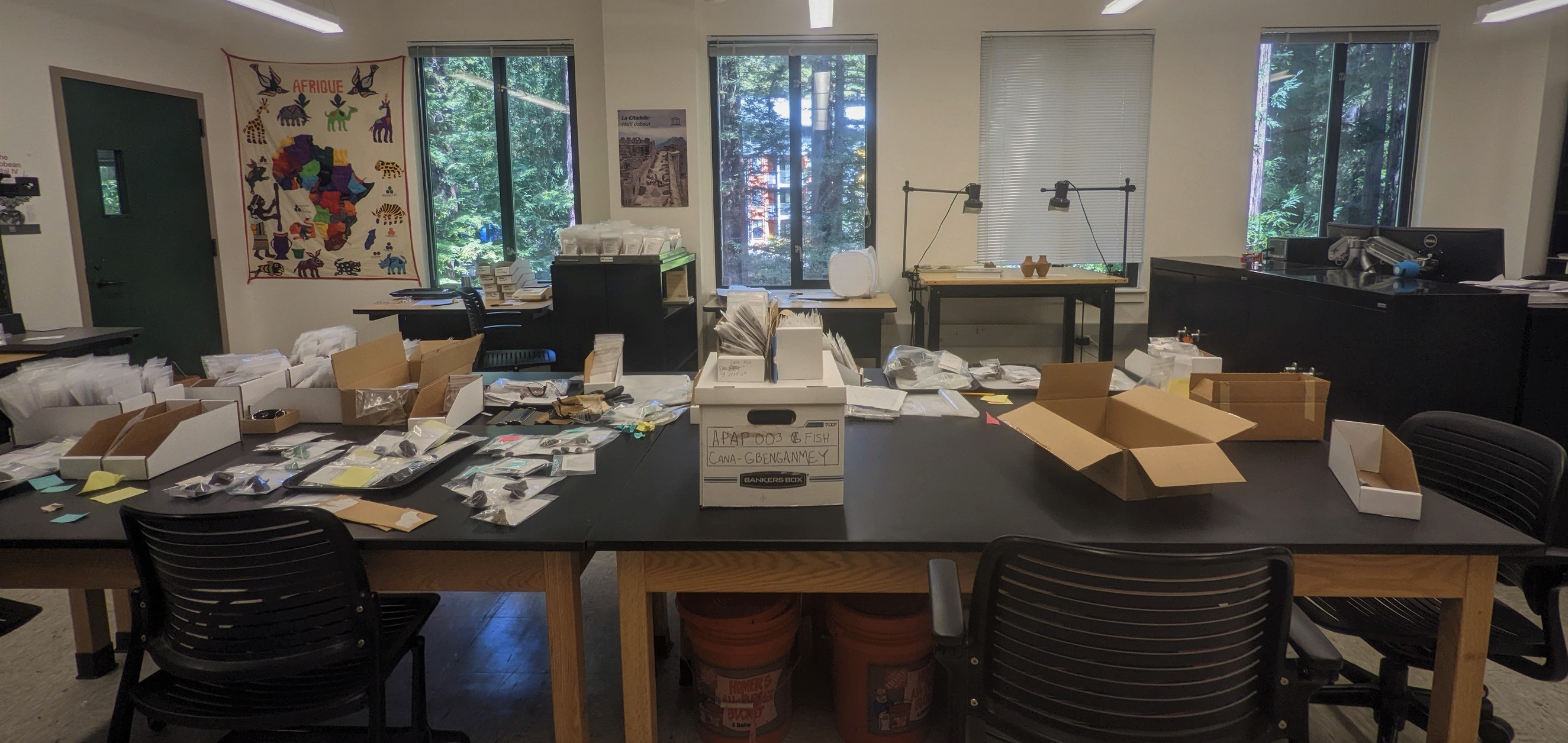 Spatial Archaeology Lab
PI: Cameron Monroe
The Spatial Analysis Laboratory provides state of the art research facilities for exploring spatial patterns across cultural landscapes at multiple scales of analysis. The facility boasts advanced laboratory and field research equipment, including six GIS workstations and peripherals, as well as a full complement of spatial technologies used in field survey (total station, Trimble GPS base station, and Trimble GPS handheld field computers), as well as 3D scanning for digital artifact analysis. Projects are designed to collect, analyze, and interpret spatial data from a broad range of cultural landscapes past and present.
---

Cultural Heritage Lab
PI: Jon Daehnke
The Cultural Heritage laboratory was established to help facilitate and promote projects that revolve around the preservation and stewardship of cultural heritage, with a special focus on community-based collaborative work. The goal of the lab is to provide a center for hands-on training in all aspects of heritage stewardship, from initial background research and the development of collaborative partnerships, to the completion of research reports and public/educational materials. Participants have access to field equipment and computer resources that will assist them in their stewardship work.
---

 Digital Archaeologies Laboratory
The Digital Archaeologies Laboratory (currently under construction) aims to be an interdisciplinary and collaborative space to explore the potential of digital technologies for anthropological research. Conceived as a research and teaching space, the goal of the DAL is to become an experimentation space that supports creative research, with a particular focus on digital methods in heritage conservation, storytelling, and public outreach. The DAL will be outfitted with high-end computers, different hardware (digital cameras, drones, microscopes, VR headsets), and software. The needs of scholars working in the lab will determine its continued growth. 
---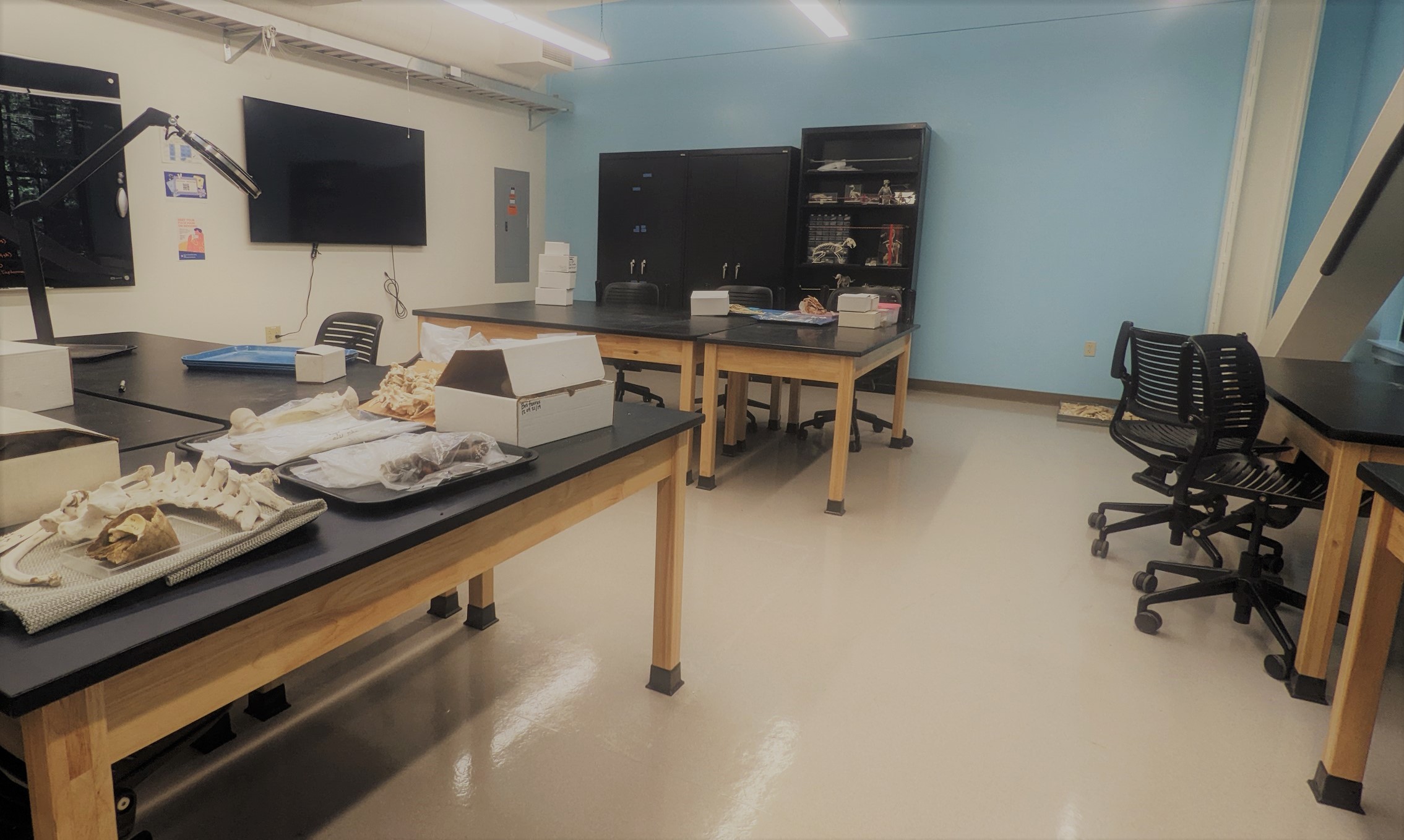 The ELLA (pronounced EH-yah) Lab provides a collaborative space to learn about long-term interactions between living organisms, including humans, and their environments. A major goal of the research in the ELLA lab is to work with local partners and apply archaeology to address current climate and environmental issues. Ongoing research in the lab focuses on the social and ecological impacts of past fisheries along the coasts of eastern Africa and southwestern Madagascar, and the Kafue River Floodplains in Zambia. Members of the ELLA Lab learn zooarchaeological analysis of fish remains and participate in outreach activities throughout the year. Contact Eréndira if you'd like to learn more about our work.
---

Mammal and Bird Historical Ecology Laboratory
PI: Diane Gifford-Gonzalez, Emerita
The Lab supports faculty and graduate student research projects and training in using faunal materials to explore human – animal interactions in central coastal California and East Africa. Former, now-published projects include: local Indigenous landscape maintenance practices using fire, historical ecology of northern fur seals in the greater Monterey Bay, isotopic ecology and mobility practices of early African pastoralists in Kenya, and parameters of bone grease extraction.
Undergraduates wishing hands-on experience with bird and mammal bones may do 2-unit internship under PI supervision are welcome to sign up for Anth 197F (2 units). Graduate students working with current faculty on the geographic areas of research described above and wishing hands-on zooarchaeological experience are welcome to discuss lab apprenticeship (Anth 297) with the PI.
Please note that COVID masking and other protocols is required in this lab, limiting the number of students that can occupy the room together.
---
Teaching Labs
Lab Manager: Kayla Ott

Lab Director: Vicky Oelze
The teaching laboratories' mission is to provide students with hands-on training in the technical skills of archaeology and biological anthropology. Lab courses integrate theoretical frameworks with the detailed analysis of specimens and artifacts at the core of the disciplines. From comparative anatomy and osteology to micro-artifact and ceramic analysis, the labs facilitate student understanding in an environment of safety.

Osteology Teaching Lab
This large teaching lab space is home to many biological anthropology courses including human skeletal biology and forensic anthropology. A diverse collection of comparative models and real skeletal elements are available for study. Students also participate in preserving, organizing and 3D scanning the teaching collections so that they are available for future use.

Ceramics and Lithics Teaching Lab


This space is used to support our hands-on lab courses in archaeological materials analysis. We have comparative collections of historic material types, rocks and minerals, clay types and ceramic vessels. This lab stores our collection of microscopes and a wide diversity of other measuring and analytical tools such as thermometers, timers and data loggers.

Adrienne Zihlman Physical Anthropology lab (Anatomy lab)
This specialized lab space was designed as a safe environment for the exploration of human anatomy. It is the demonstration lab space for the human anatomy course offered each year. A number of projects also use this space to add specimens to the comparative osteology collection and in support of various research activities. A specialized feature of the lab is the down-draft table which allows for preserved anatomical materials to be studied without exposing students to chemical vapors.
Currently not being used for teaching at the moment, only external users from METX department occupy it from time to time for an anatomy class, feel free to check out their departments class offerings.