Brenneis Heading To PNW Scene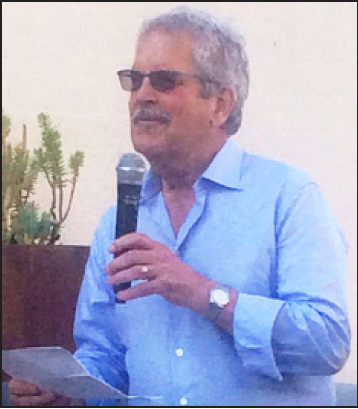 After 23 years at UC Santa Cruz and a more than forty-year career in anthropology, Distinguished Professor Don Brenneis will move closer to family to enjoy retirement activities in the Pacific Northwest.
     Prof. Brenneis has distinguished himself for his path-breaking research at the nexus of communication, performance, and power.  His early scholarship focused on communities in Fiji and Nepal as they negotiated conflict and interpersonal relations through speech acts. His more recent work, based in the U.S., analyzed evaluation standards, bureaucratic forms, and interactional dynamics in American academic institutions.
     Beyond his own scholarly work and energetic service in teaching, Prof. Brenneis has made valuable contributions to the both the UC Santa Cruz and anthropology communities, including service as department chair from 1996 to 2001, chair of the Santa Cruz Division of the Academic Senate, and interim dean of the Division of Social Sciences in 2017.  Brenneis served as the president of the American Anthropological Association from 2001 to 2003 and was awarded the Franz Boas Award for Exemplary Service to Anthropology in 2017.
     By both students and colleagues, Prof. Brenneis has been praised for his scholarship and the generosity with which he shares it.  According to longtime friend and colleague Professor Fred Myers, "I have never met anybody who has read so many books, or who so unpretentiously possesses such wide knowledge."
     Prof. Brenneis will maintain positions as co-editor of the Annual Review of Anthropology and on the Board of Advanced Research, while also staying in contact with the anthropology community through institutions around Portland.  Prof. Brenneis is also very much looking forward to getting reinvolved in a local music scene, which thrives in Portland.  Brenneis says he will really miss the department and community here, but also looks forward to occasionally "bouncing back" to visit.
Above, Prof. Don Brenneis addresses a group of friends and colleagues at a celebration in his honor on May 28, 2019.