Campaign for the Ethnographic Library
The Anthropology Department is launching a campaign to renovate the Ethnographic Library!  Our Ethnographic Library houses the department's treasured library, plays host to several events per year, and serves as a study area.  However, the room is currently underfurnished, underequipped, and underdecorated.  The new Ethnographic Library will be a versatile, flexible, and inviting hub for students and faculty.
Background
UC Santa Cruz enrolled approximately 650 additional undergraduates for Fall 2016 as part of a UC-wide initiative to enroll 5,000 more students.  The increase in enrollment reflects greater access and diversity for UCSC, and the Anthropology Department is one of many offices on campus to rise to the challenge of literally finding space for students (read more here).  

Given that enrollment is increasing at a faster rate than residence halls can be built, all study and social spaces in the dorms have been converted to living spaces (read more here). Furthermore, the libraries are struggling to support increased foot traffic and demand for study spaces.  The graph below shows enrollment increases since 1990 and the three most recent residence hall constructions taking place between 2000 and 2004.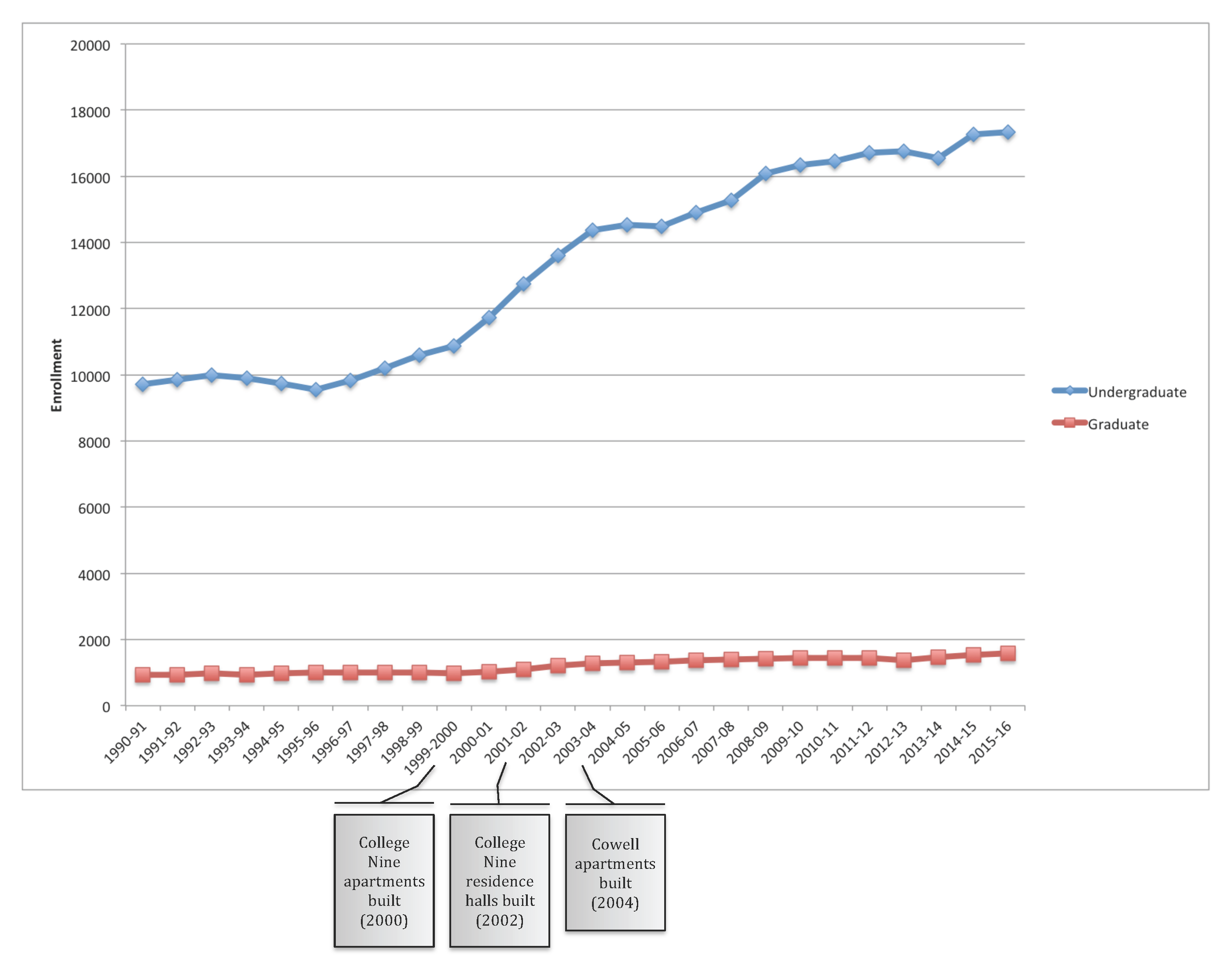 Besides the shrinking study space on campus, the Anthropology Department is currently struggling to meet requests for exam accommodations for disabled students due to limited space.  The campus as a whole is seeing an increase in student registration at the Disability Resource Center (DRC) with more frequent requests for exam accommodations.  Below is a chart that illustrates the incidence of DRC accommodations within the Department of Anthropology over the past three years.  The new Ethnographic Library will be outfitted with three study carrels for DRC accommodations, and the flexible tables will also serve for exams.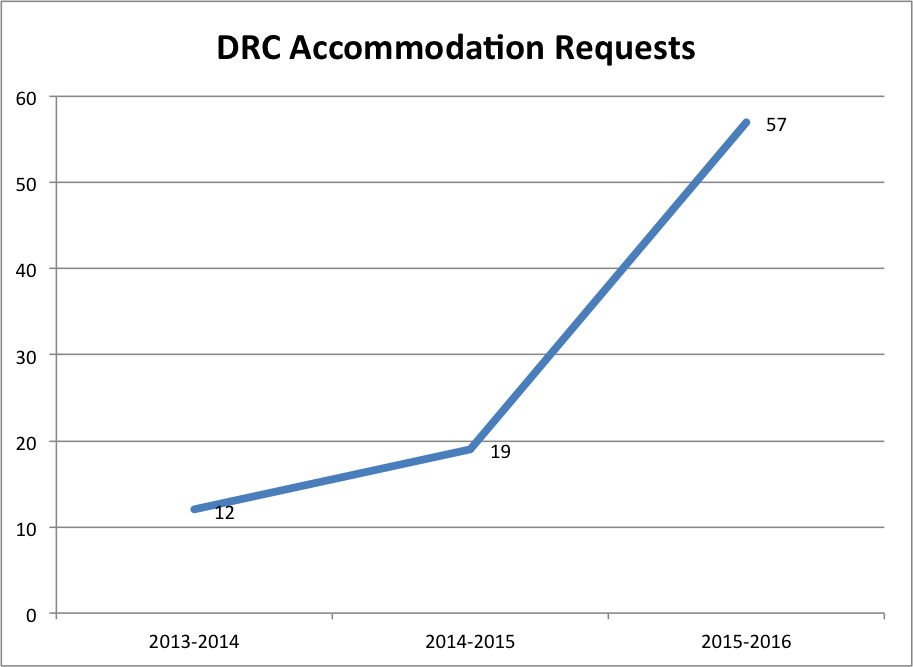 ---
Proposed Changes
In the spirit of space efficiency, the Anthropology Department staff dedicated Summer 2016 to improving the functionality of the Ethnographic Library.  We catalogued the library's 3,000+ books and journals, rearranged the furniture, and designed our ideal room.
Current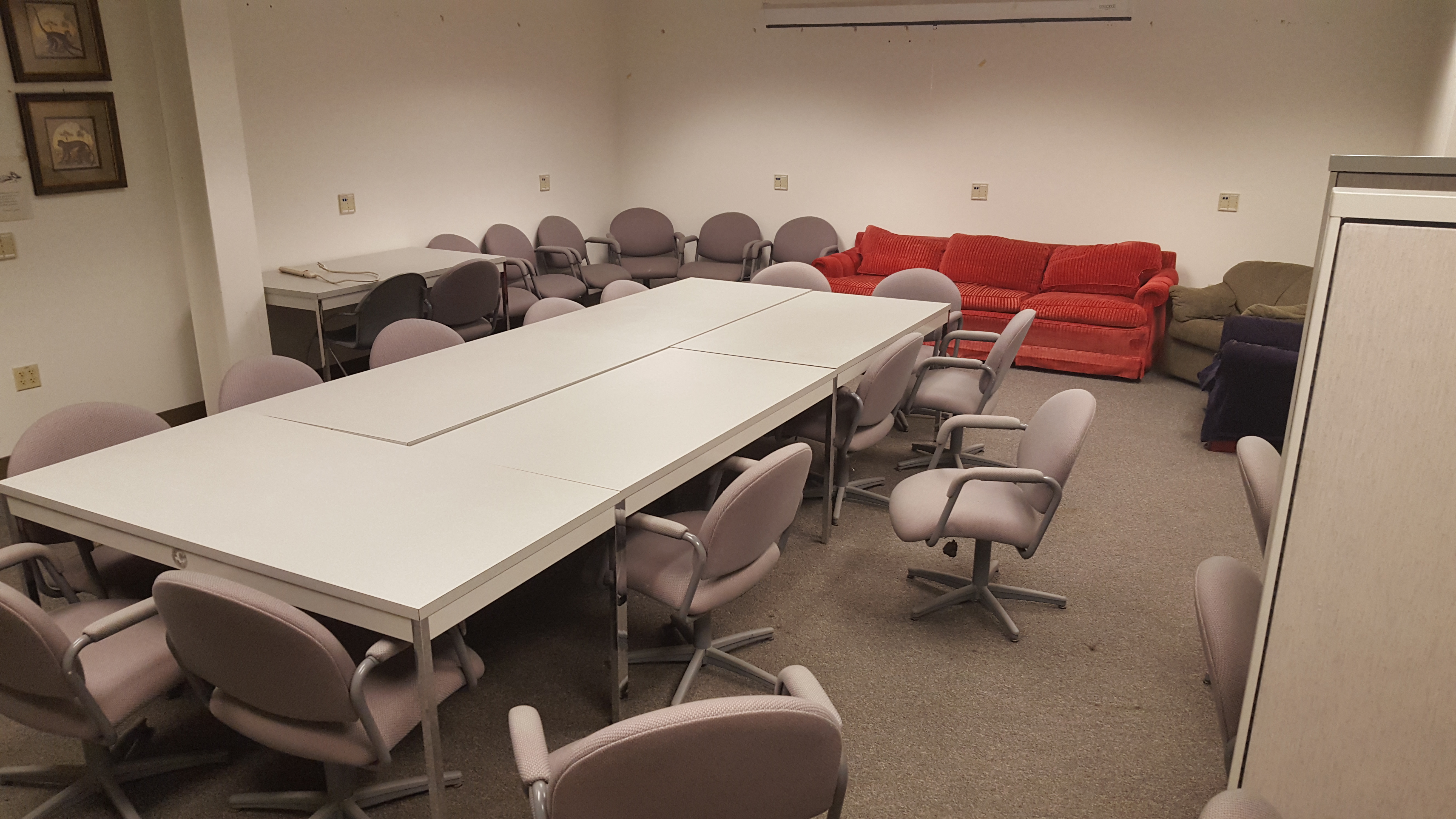 The Ethnographic Library currently has bulky tables, so the space is inflexible to different uses.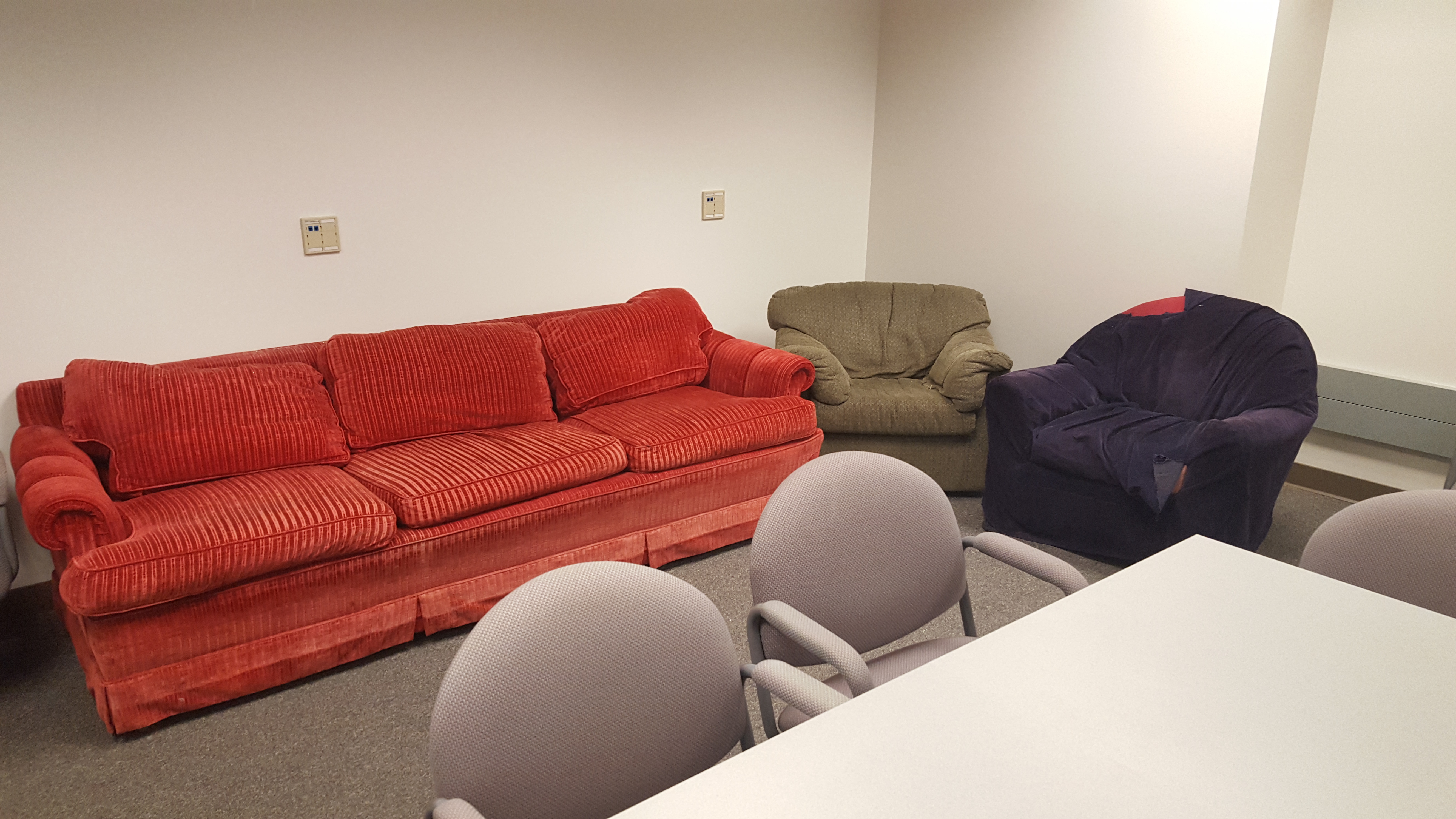 Old, hand-me-down couches and plush chairs are the only lounge furniture.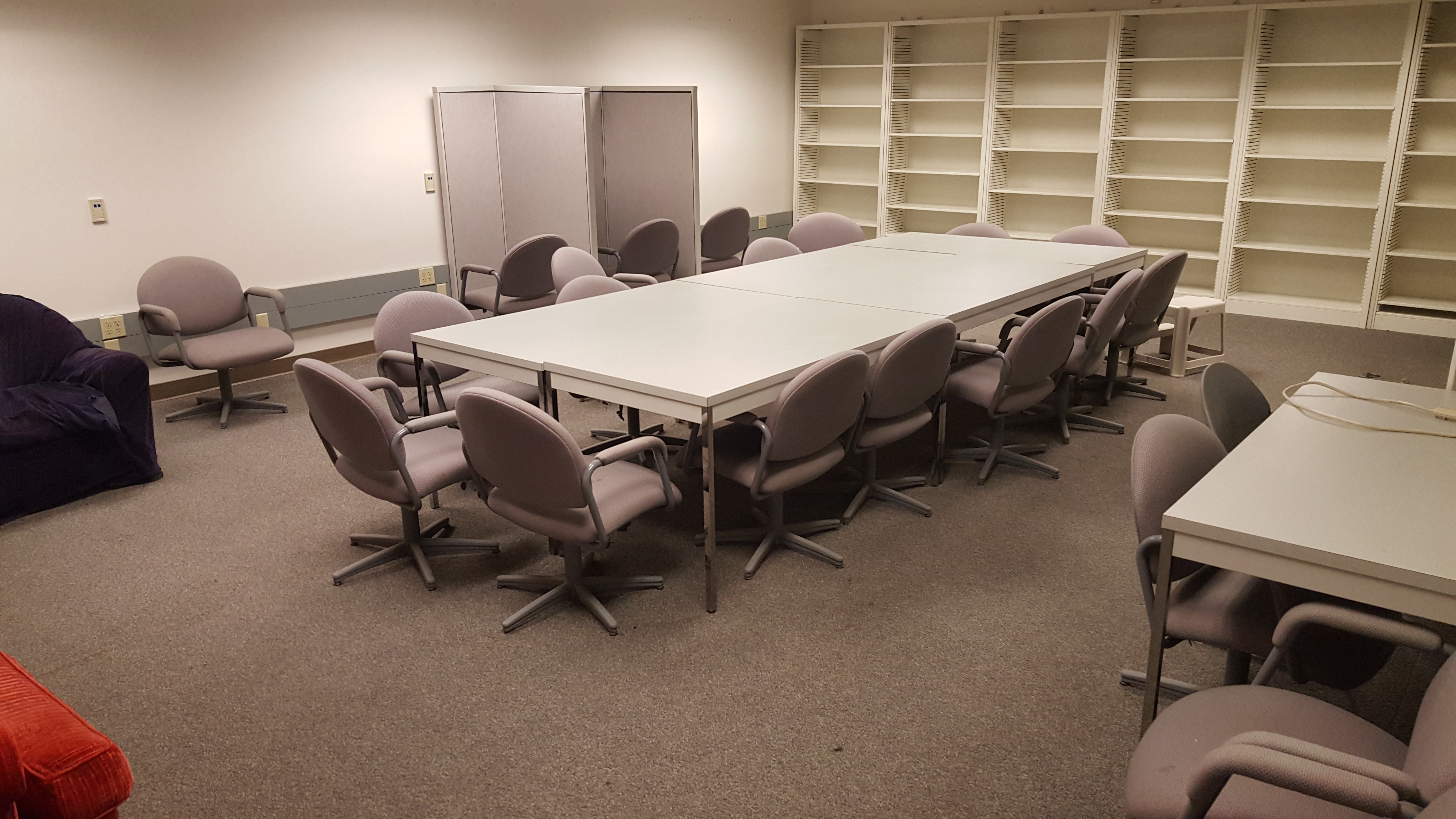 The space has limited study areas. The walls are blank and dreary.
Planned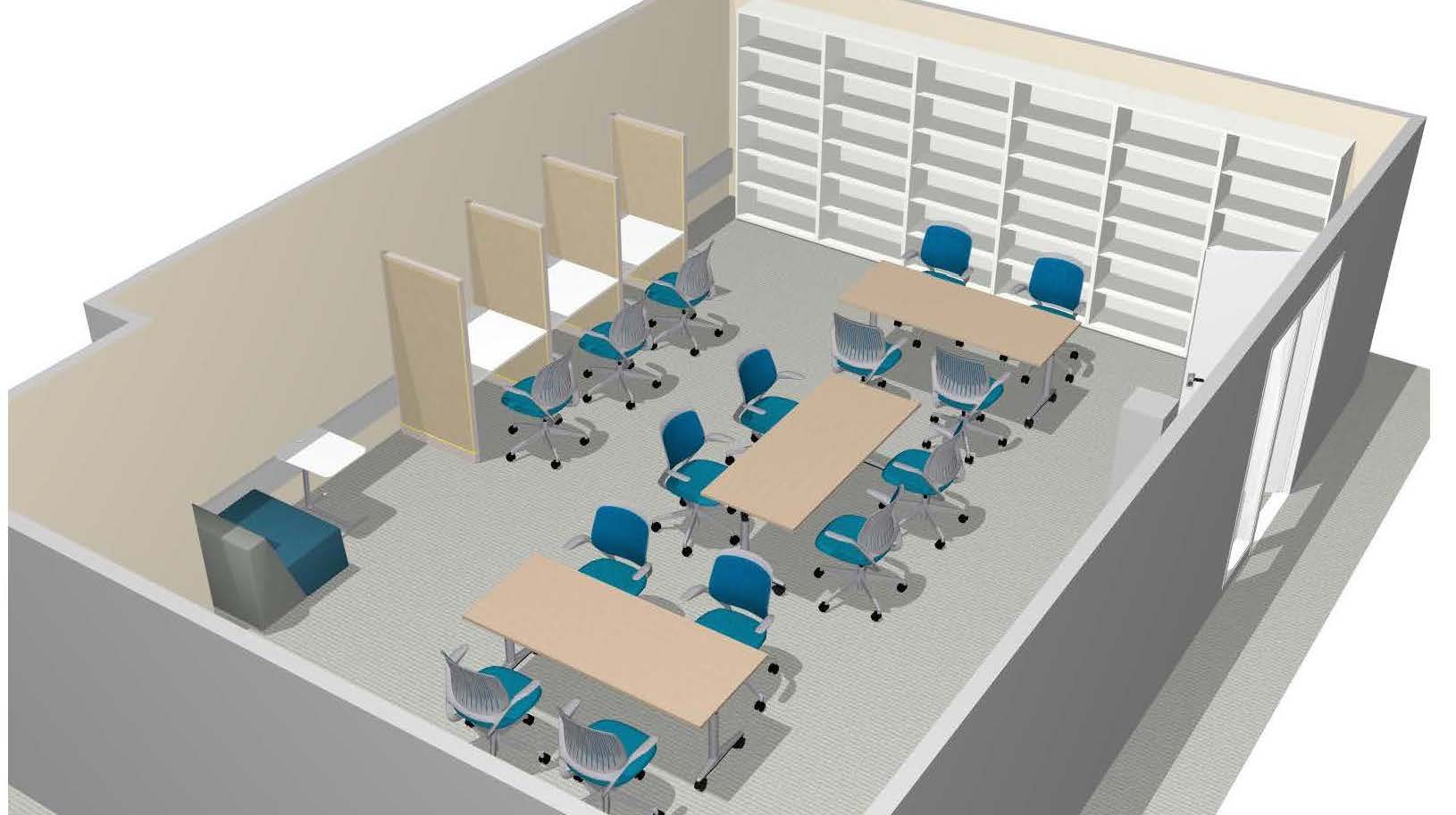 The Ethnographic Library will have rolling and folding tables for easy manipulation of the space.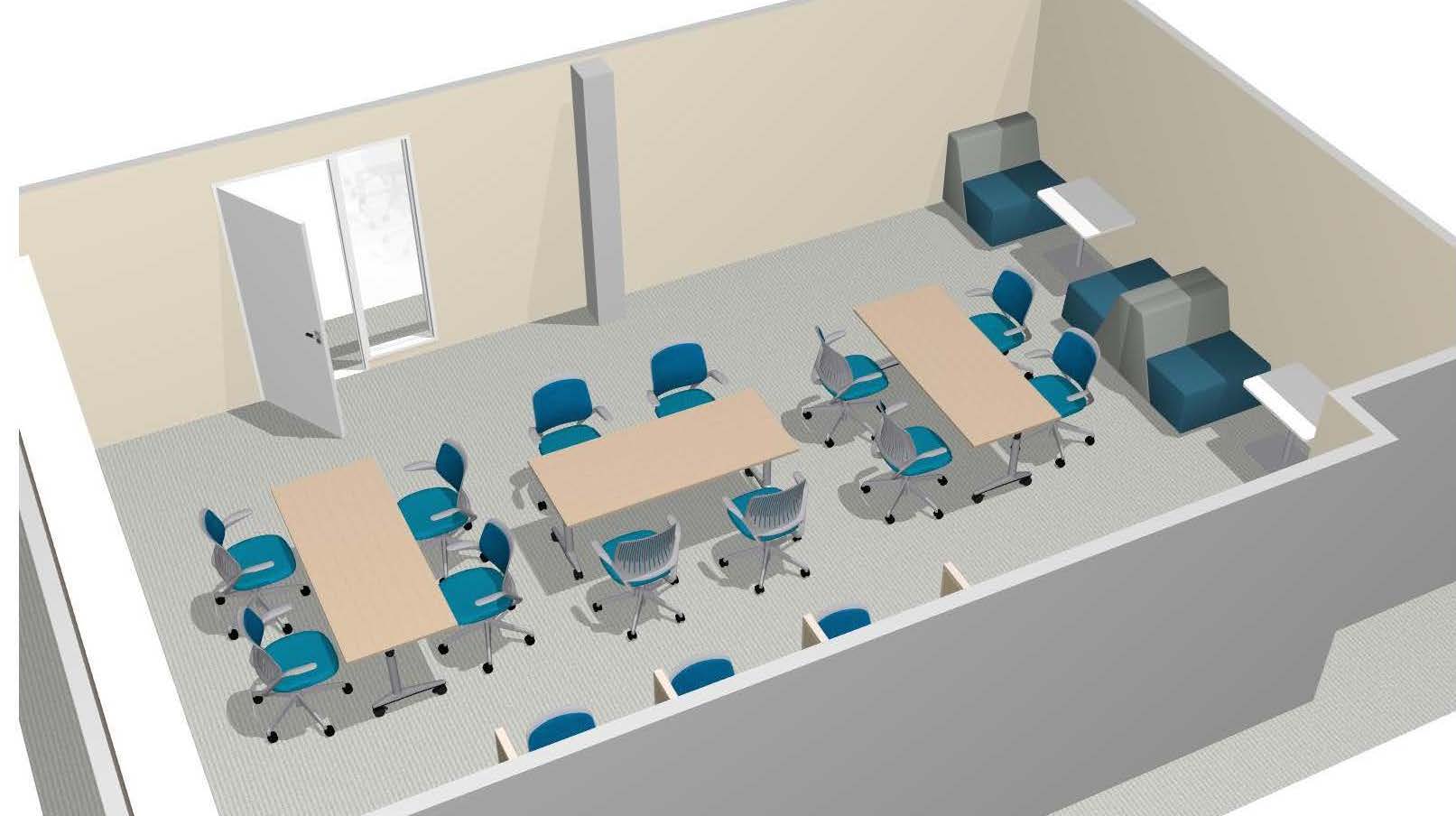 New lounge furniture will be flexible for individual or group study.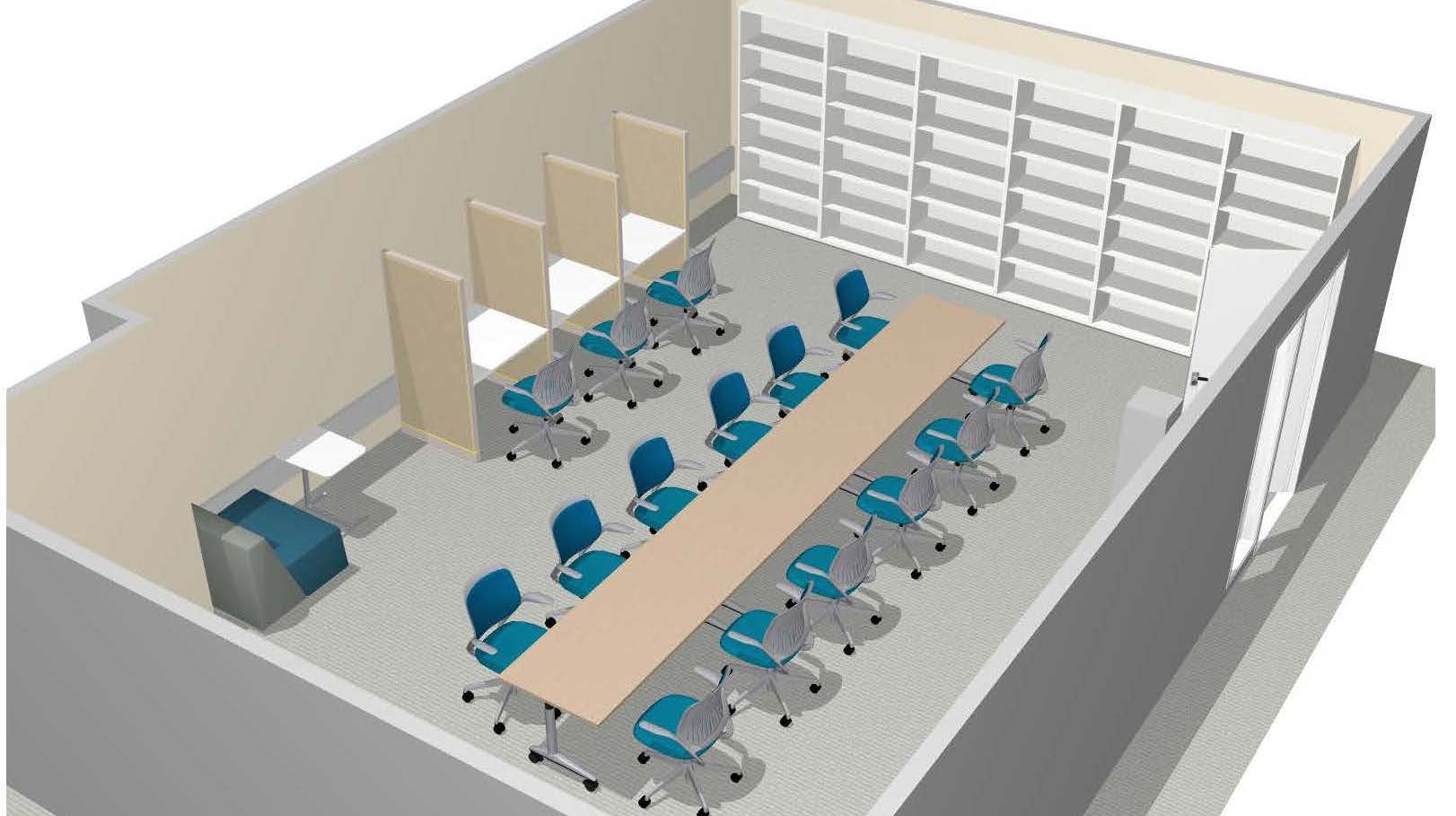 Tables can be arranged for a study space, exam space, or conference space.
---

Wishlist

3 Akira tables from Steelcase
5 Atlantis half lounges from Steelcase
1 Skate side table by Steelcase
2 Turnstone occasional tables by Steelcase