Senate Faculty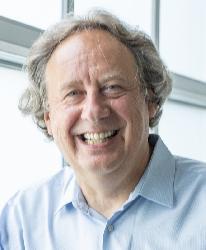 Pronouns he, him, his, his, himself
Title

Vice Provost and Dean of Graduate Studies

Division Graduate Studies Division
Department

Graduate Studies Division
Anthropology Department

Phone
Email
Office Location
Mail Stop No Mailstop
Biography, Education and Training
Peter is Vice Provost and Dean of Graduate Studies at the University of California Santa Cruz (UCSC). In this role he leads UCSC's graduate division and its 360-degree graduate education ranging from recruitment to alumni relations and from admissions to student success, mentoring and professional and career development efforts. Peter initiated an Implementation Task Force for Inclusive Excellence in Graduate Education which is developing a 5/2 year doctoral/MFA student Funding Model with the guiding principles of Graduate Student Success, Life, Well-Being and Diversity, Equity and Inclusion.
Peter is a professor of anthropology and has taught at universities in Buffalo, Halle, Freiburg, Cambridge and Paris and received his PhD from the University of the Saarland in Germany; his research focuses on climate change in the past, museums and archaeological heritage. He has written and edited 10 books and more than 100 articles, book chapters and exhibitions. At the University at Buffalo (UB), State University of New York (SUNY), he has served as Institute Director, Department Chair, Associate Dean for International Graduate Education and Enrollment, and chaired campus-wide committees for course evaluation, budget and resources of the UB curriculum/general education program, and for inclusion and engagement of international students.
He received the SUNY Chancellor's Award for Internationalization and UB's distinguished postdoc mentor award. He has been a mentor for UB's Graduate School Network for Enriched Academic Relationships (NEAR). He is a fellow of the American Council on Education (ACE), the Society of Antiquaries of London and the German Archaeological Institute.