Undergraduate Research Symposium
Undergraduate Research Symposium and Poster Session
Held annually in the spring, please join us as a presenter or in the audience as we celebrate undergraduate research.  Please stay tuned for the call and submission form for Spring, 2020.
Paper Presentations
Paper presentations will be limited to 10 minutes per speaker. The department will provide a projector for slide (PowerPoint-style) presentations.
Posters
Posters should be 24 inches high by 36 inches wide and saved at a resolution of 150 pixels per inch. Please upload your poster using the registration form. Posters from past Undergraduate Research Symposia and Poster Sessions are on display on the third floor of Social Sciences 1.
You may submit a paper presentation, a poster, or both. Check out past presentations.
The deadline to register a paper or poster has passed.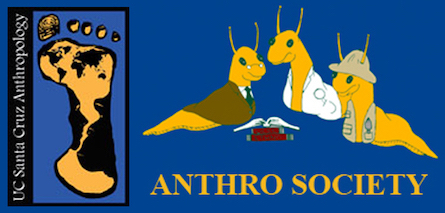 This event is proudly sponsored by the Department of Anthropology and Anthro Society.